A2/A2 Registered Jersey Cows for Sale
We will have
3 A2/A2 Registered, Polled Miniature Jersey Cows available.

They are tested for BLV, BVD, and Johnes. We are a Brucellosis and TB free state. Please inquire with questions!
---
MINT LEAF – Calved March 18, 2022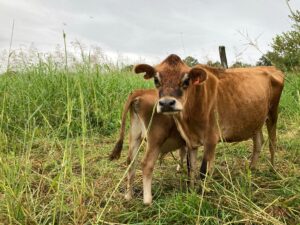 Mint Leaf is a 4th generation mini with a calm disposition and great mothering instincts!
---
PENDING!
AMETHYST – Calved August 15, 2022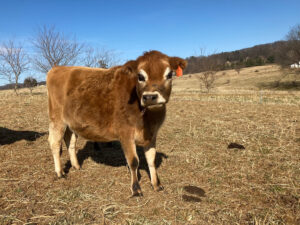 Amethyst just gave birth to her first calf, Arthur, and is a sweet mommy! She has a great field disposition.
---
SOLD!
MILDRED- Bred July 9, 2022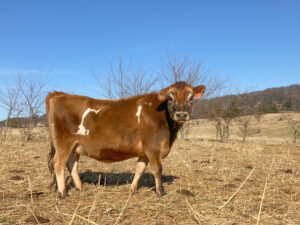 Mildred is a beautiful mini, with a deep belly and excellent width.  She is a great herd leader.
---
A2/A2 semen straws
We have semen from four of our A2/A2 Mini sires, with more on the way. Our mini bulls are all free of the Condro gene (dwarf gene), and tested for BLV, BVD, and Johnes. The straws are packed with 55 million plus sperm (the NAB standard calls for 15 million). They have top-quality motility sperm rating and were raised on real milk for 6-7 months.
Straws are $60 each.
---
Contact us (chestnutoakminis@gmail.com) for more information. Tell us a little about yourself and what you're looking for.