to learn natural family cow care.
NOTE: These were done by another farm who has retired but very very helpful!! We now specialize in Mini and Mid mini A2/A2 Jerseys.
Boost your confidence!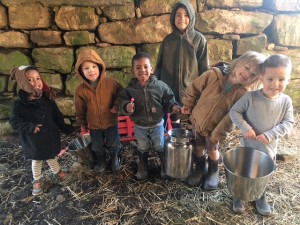 Cow buying and training tips and tricks.
How to feed your cow for optimal rumen health.
How to train your calf, when is the PROPER time to wean your calf from milk, how to share milk with the calf
How to treat naturally. AND Where are the health food stores for cows or can my cow stay healthy on the status quo minerals etc. from my local feed store!!
Housing and stanchion options.
How to do simple rotational grazing to reduce weeds, improve forage variety and quality, and make your field more resistant to drought.
How to recognize good, better and best hay and what to do if my hay is not the quality it needs to be to keep my cow in good condition. Healthy ways one can increase the energy in the diet without lots of grain and especially when there is not enough grazing?
This is designed to be a precursor to getting a cow or help you along your cow journey and is intended to answer those questions about natural cow care. A chance for you to see what is involved and have opportunity to see and care, observe training, housing, pasturing, etc.
Though I have pics of my grands here from previous years (I don't know how to change them : ) it is NOT geared toward children!!!!! Sorry for any confusion but everything we do has a family focus and we feel it has been one of the very best decisions we have made for our family and they are pretty cute!
We have the complete Milking School on DVD with a Companion Manual